The final grade of a University student is prepared, based on the overall performance of students in assignments, examinations, quizzes, term papers, laboratory tests, and class attendance. Each teacher from the course determines the grade of the student.
 Determination of CGPA:
The system of Letter Grading is used for the evaluation of a student's performance in a course.   A+, A, A-, B+, B, B-, C+, C, and D are considered passing grades for the course. F is a failing grade for the course.
Besides, `I' in the grading system stands for (incomplete), W stands for (withdrawal), and R stands for (repeat). Students obtaining such grades (F, I, W) do not proceed toward graduation and are not taken into consideration for the calculation of the Grade Point Average (GPA).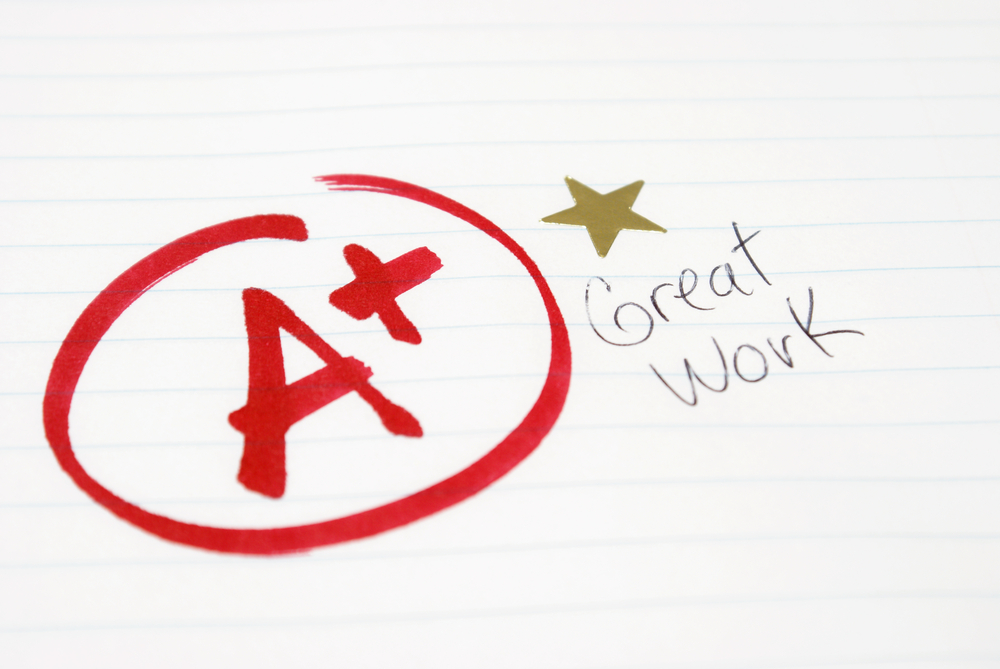 Grading System at Bangladesh University
Obtained Grade Points: Grade points obtained in a course × credit hours of the course.
Grade point Average (GPA): GPA stands for the average of earned grade points of a student in a semester and the course
CGPA: It is the average of obtained grade points in the courses completed by the students in all semesters
It includes the last semester also.
For example, if a student is able to complete three courses in a semester having credit hours  of C1, C2, and C3 and gets grade points in these courses G1, G2, and G3 respectively, in that case:
In the report card, only the Letter Grade will be shown.
For calculating CGPA, the numerical grades are set as below:
| | | |
| --- | --- | --- |
| Numerical Grade | Letter Grade | Grade point |
| 80-100 |  A+ |  4.00 |
| 75-79 |  A | 3.75 |
| 70-74 |  A- | 3.50 |
|  65-69 |  B+ |  3.25 |
|  60-64 |  B |  3.00 |
|  55-59 |  B- |  2.75 |
|  50-54 |  C+ |  2.50 |
|  45-49 |  C |  2.25 |
|  40-44 |  D |  2.00 |
| Less than 40 | F | 0.00 |
Grades without number value
P: Pass
I: Incomplete
W: Withdrawal
Incomplete Grade
`I' which stands for incomplete will be given to a student only when the student has been maintaining regular attendance and has done satisfactory performance and has furnished proof to the teacher within the last two weeks of the term that the work cannot be completed due to illness or other circumstances beyond the control of the student.
If an incomplete grade is not made up by the end of the upcoming term then it shall be converted to a grade of 0.00 which is a failing (F) by the Controller of Examinations.
Change of Grade
Within 1 full year of obtaining the grades, final grades may get changed by the faculties on a grade sheet, only if there has been a problem. The grade change has to be approved by the Head of the Department.